About Us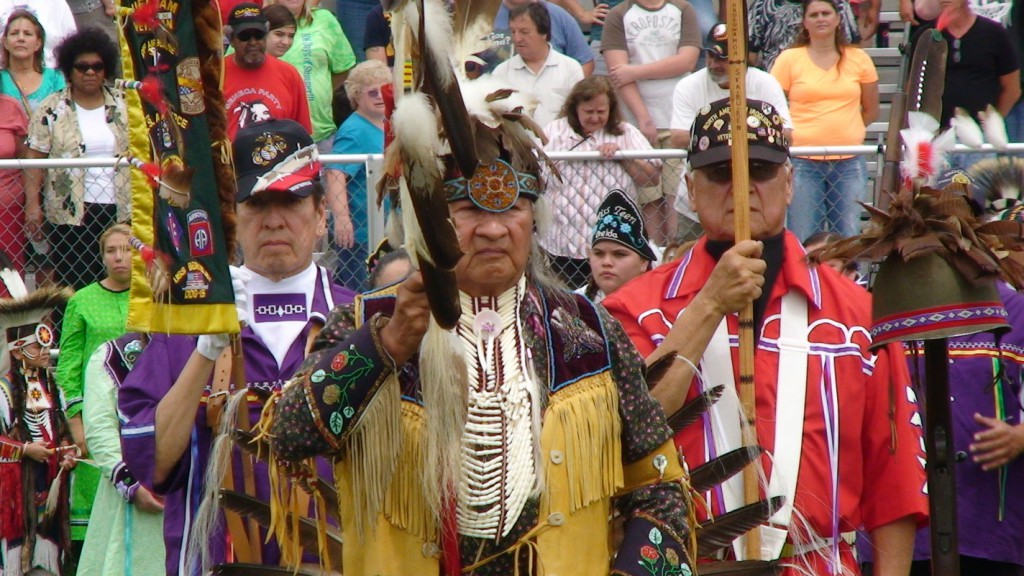 The Marvin "Joe" Curry Veterans Pow Wow, formally known as the Seneca Casino Veteran's Pow Wow, is an annual contest pow wow in honor of our veterans.
"Joe" was a member of the Seneca Nation's Snipe Clan and was born on the Cattaraugus Territory. He was a member of the Iroquois Post #1587 and served in several positions with them. He started serving in the military in 1950 with serving two tours of duty during the Korean War and also served in the Vietnam War. During his active duty in the Navy, he served on eight warships, including the U. S. S. Little Rock. He retired in 1997. Throughout his career, he earned numerous honors.
Our annual pow wow is possible through the hard work of Iroquois Post 1587 as well as support from the Seneca Nation and the Seneca Allegany Casino.
The Marvin "Joe" Curry Veterans Pow Wow is being held at the Seneca Allegany Resort and Casino in Salamanca, NY, the 3rd weekend of July.
The mission of our website is to provide information pertaining to the latest news, registration process, and to provide a written history of our earlier pow wows. Please explore our website and check back often as there will be many updates.
Also be sure to check out our Facebook Page

to get updates as soon as they are available.
See you this summer!
July 17 – 19, 2020
Seneca Allegany Resort & Casino
Seneca Allegany Blvd
Salamanca, NY 14779
Get Directions
Day Passes
Friday

Saturday

Adults – $10
Students (5 – 17) – $5
Elders (60+) – $5
Sunday

Adults – $10
Students (5 – 17) – $5
Elders (60+) – $5
Weekend Passes (2+ Days)
$15
Free Admission for Veterans & Military (must show ID) & Children 4 and younger
Get a glimpse of last year's event
Friday, July 17th
Vendors Open – 3pm
Grand Entry – 6pm
Saturday, July 18th
Vendors Open – 10am
Grand Entry – 12pm
Sunday, July 19th
Vendors Open – 10am
Grand Entry – 12pm
Discover a Native American experience in honor of Veterans.  You are welcome to join us for three days filled with Native American Culture and fun. The Marvin "Joe" Curry Veterans Pow Wow is rated one of the top 10 Pow Wows and is the largest smoke dance in North America.
A Pow Wow is a joyous celebration in which different tribes gather in a social atmosphere. It is an expression of culture and an opportunity for non-Native Americans to learn and celebrate.
Join us and immerse yourself in the Artistry, Elegance and Strength honoring our ancestors and those who have served.
Buy Tickets.
Buy tickets before the event and skip the long lines.
Just scan and go.